We're thrilled to announce that the community voted to purchase Stronafian Forest. We're delighted with this, and have just issued a press release.
Here's the confirmation of the result as issued by returning officer Shirley MacLeod: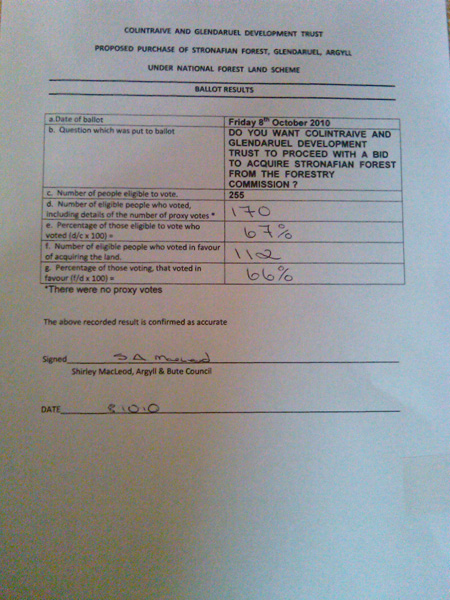 Once we have a positive determination from the NFLS Panel and the Forestry Commission, the work of raising the funds for the purchase will begin. This is a great opportunity for our community and could ensure a sustainable future.