Funded by the Scottish Government's Climate Challenge Fund, Warmer ColGlen aimed to assist householders to reduce their energy use, saving money and also reducing their carbon footprints.  Householders were supported to make informed decisions about installing various energy efficiency measures and renewable technologies, and to help them access assistance – free measures, grants, interest free loans and tariffs for generation, where possible to achieve this.
Click on the link below to read how we got on, how many households participated, how much money they saved, and by how much we have reduced our carbon footprint.
CCF2123 Final Report Warmer ColGlen
Executive Summary
"The Warmer ColGlen project, aside from the measureable outputs detailed in this report, has provided our communities with a tangible and on going focus for mitigation and resilience, and we feel that this is the first step along a path which will provide the trust with a long term strategy to fulfil its mandate to safeguard the community's social, economic, cultural and environmental wellbeing."  CGDT October 2013
"The Warmer ColGlen Project Officer, CGDT board and the local community have worked hard to deliver this project, and have shown great commitment and enthusiasm throughout. The project is set to exceed the projected carbon savings over the lifetime of the installed measures, which highlight the contribution community groups can make towards helping  Scotland meet its future carbon emission reduction targets. In addition the project has created wider community benefits such as greatly improved community facilities and warmer homes. I'm delighted that CGDT have now been awarded further funding from the CCF to build upon this project, achieve further carbon savings, and increase the resilience of this community." David Gunn, Climate Challenge Fund Manager
Altogether 83 ColGlen households engaged with the Project.  59 households completed Home Energy Checks and 15 properties were insulated, including our Village Halls.    37 of us improved our energy use by using more efficient appliances or changing behaviour.  6 households converted some or all of their fossil fuel use to wood fuel, and others installed solar PV and heat pumps.  In total, with the data given from the energy bills of 14 properties, this shows a reduction in CO2e of 34.71 tonnes in 1 year, which also represented a cost saving of £6,536.
The 18-month timeframe did not reveal the full results of the measures taken.  Many householders are still considering measures, particularly the bigger, more expensive measures such as solid wall insulation and replacement heating, and others have so recently made improvements that there is not yet any data from their bills to calculate savings.  However the 14 properties that have shared their bills have proved the project to have been well worthwhile, and the 5 case studies and improved knowledge within the Community leaves Colintraive and Glendaruel with a great legacy to take forward.
Altogether our expected lifetime carbon savings will achieve a total of 742.21tonnes CO2e, smashing our original target of 651.9 tonnes CO2e!
Glendaruel Hall – Roof Insulation
Matched funding was obtained to renew the roof covering and install 100mm insulation between the rafters.  The Glendaruel Hall Committee are very pleased and when asked for a quote stated, " We were very pleased with the contractors – Archd. Fergusson Ltd, and with the funders.  We can now do away with all the buckets!!"  
Funders were the Climate Challenge Fund, Argyll & the Islands LEADER, Awards for All and the Hall's own funds.  Total cost £44,482
Colintraive Village Hall – Energy Efficiency Upgrade
Now fully internally insulated, with low carbon air-to-air heating and new energy efficient lighting, acoustic panels and hearing loop. The Colintraive Hall Committee are delighted with the outcome and when asked for a quote, stated, "The Hall is now warmer – in every way!"
Funders were the Climate Challenge Fund, Argyll & the Islands LEADER, Cruach Mhor Wind Farm Trust and the Hall's own funds.
Total cost £45,766.
Publications……………………..
Do you burn wood fuel?  You might find this wee guide useful!
Click on the link below for energy saving advice and tips
Below is a series of 5 case studies compiled and published by Warmer ColGlen.  Featuring different types of local buildings, how to make them more energy efficient, warmer, and cheaper to heat.  Click on the links to find out more…
A selection of photos from the project………..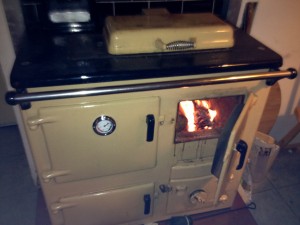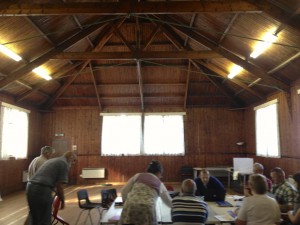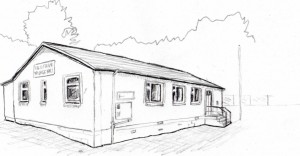 "I would like to thank the ColGlen Community for all their support and engagement with Warmer ColGlen.  It has been a privilege to work with you, and I hope we can all continue to benefit from the legacy of the project – from our improved village halls to all the things we have learned about our energy use at home."  Project Officer – Sara Maclean